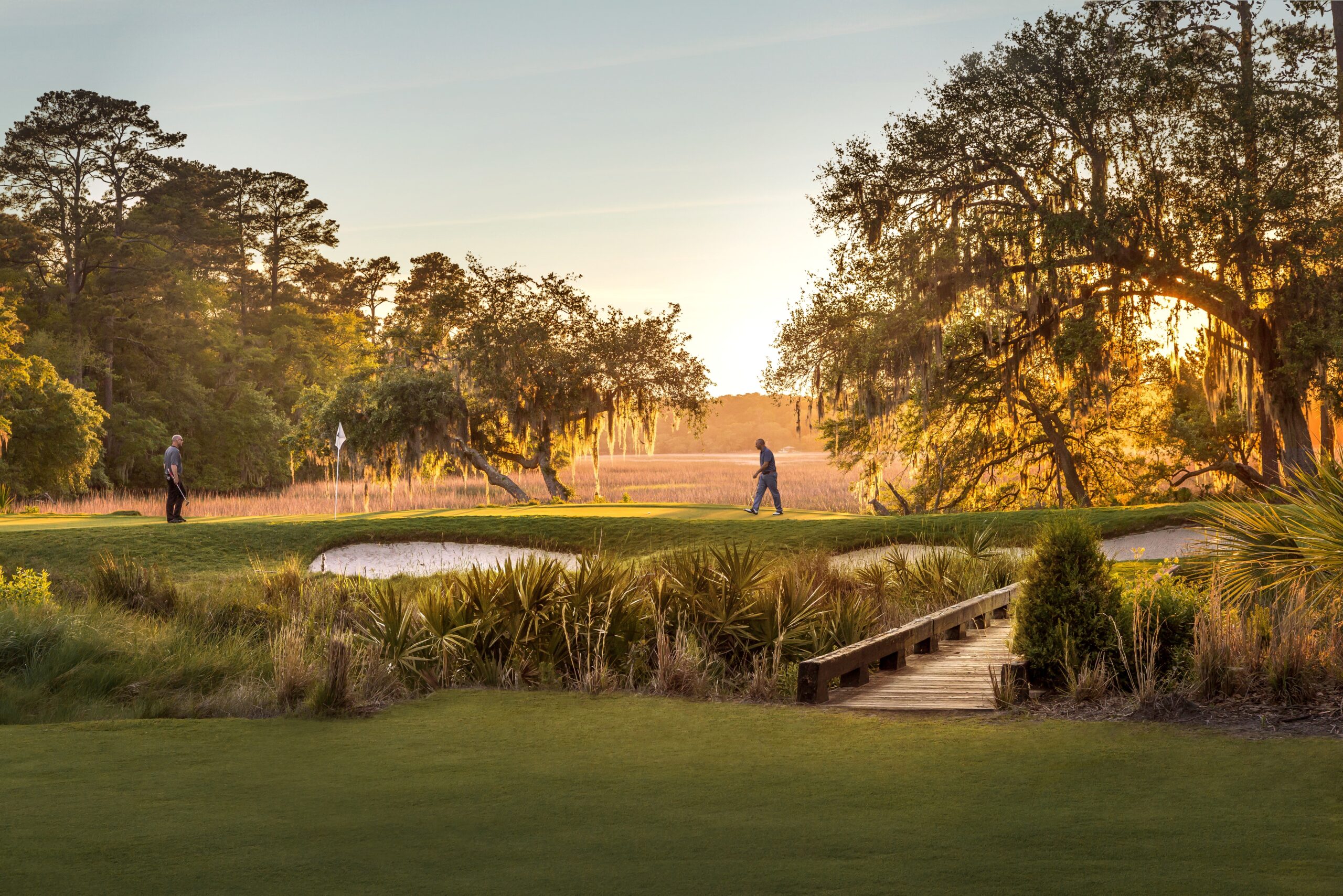 Welcome to
the swing shift
Inviting fairways. Magnificent views. Riverside play. This is the course that Jack built.
Created in 2005, the May River Golf Course is an 18-hole, Jack Nicklaus Signature design. Shadowed by ancient oaks and winding through the May River Forest neighborhood, the 7,171 yard masterwork invites players of every skill level to face its unique set of challenges.
Fairways created from eco-friendly Paspalum turf and bunker sand imported from Ohio enhance every game played here. Several holes hugging the banks of the sun-dappled river exemplify the spectacular natural beauty found across the course, which was ranked one of the best courses in South Carolina by GolfPass readers in the Golfer's Choice Awards.
The appeal of the Palmetto Bluff Club amenity is fortified by a world-class 4-acre short game improvement area, golf shop, grill, PGA-certified golf instructors, and a professional caddie program.
A word from
Jack Nicklaus
"The May River Golf Course is a thinking man's golf course where proper thinking, coupled with the proper shot execution, will be rewarded."
Fore! Something Big Is Coming.
Palmetto Bluff continues to add to its sporting offerings with the construction of a reverse nine-hole golf course. Designed by renowned golf architects King-Collins, the new reversible golf course is located in the Crossroads area of Moreland Village.
The Vision
The layout takes a non-traditional approach as the course can be played in reverse, allowing for play from 1,000-to 3,000 yards to ensure that the holes will never tire upon repeat play. With the benefit of sandy soil, firm and fast conditions will be the norm, helping to fully reveal a diverse golfing terrain filled with strategic considerations for golfers of all skill levels.
Endless Possibilities
King-Collins designs grounds for golf that will not only present unlimited shotmaking options but will also lay the foundation for creating countless memories while enticing members and their guests to embrace a sense of discovery across the property.
"We look forward to delivering one of the most unique playing experiences found anywhere in the United States to members of the Bluff."
–Rob Collins, Principal Designer for King-Collins
curious about life at the bluff?
Sign up

for our newsletter